Our search of the best in Texoma led us to Krebs, Oklahoma -- just outside of McAlester -- and Lovera's Italian Market.
Visitors step into a preserved past. With the deli sandwiches made from scratch, the metal shelves stocked to perfection, and balls of artisan cheeses hanging on ropes, just right for the picking.
"We used to be strictly grocery, but now we manufacture artisan cheese, Italian cheese, Italian sausage," explained Sam Lovera, the second generation proprietor of his family-owned landmark in this traditionally Italian community.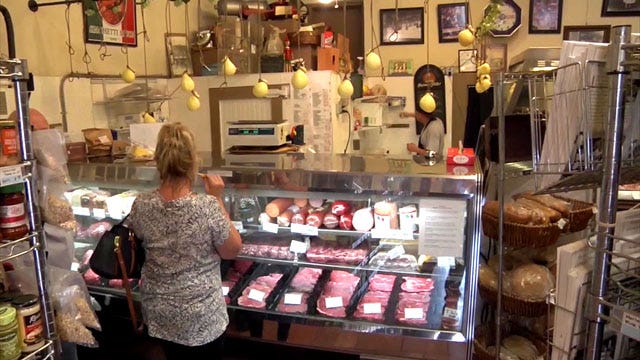 "My dad started this store in 1946, right after the war," he told us. "We've evolved from just a local community grocery store; to stay in business, we started manufacturing our own food."
But even that has kept with the old style.
"I'm Mateo Lovera, and I am the cave master."
And we're visiting the cave where the magical aging process of Lovera's cheeses takes place.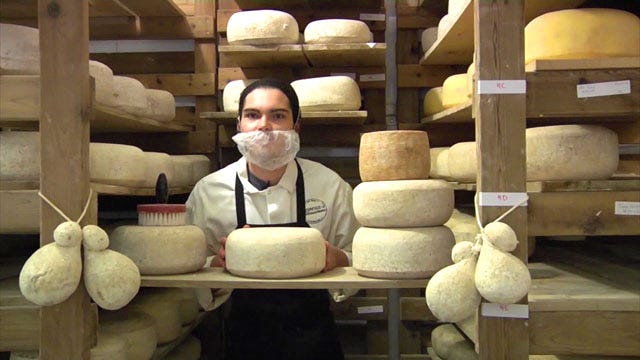 "It's really exciting," Mateo said. "We've always wanted to make an Alpine-style cheese because my ancestors are from northern Italy, and that's where the Alpine cheeses originated."
And while the process may have come from their ancestors' homeland, the ingredients come from right here in Texoma.
"We get our cow milk from an Amish dairy in Clarita, Oklahoma," Mateo Lovera said. "Its' all Grade-A hormone- and pesticide-free milk, so with making these Alpine-style cheeses, it's very important you have really high quality fresh milk ... you're actually getting the flavors of the southeastern Oklahoma plains."
And according the Lovera's, that's what makes their cheeses so special: That Texoma touch blended with all that Italian love.
"We're proud of our heritage and our family, so we try to do that by posting a lot of our photographs of my grandparents and parents and my cousins and our Italian family in Italy ... so it kind of gives the ambiance of a real family," Sam Lovera said.
It's all a part of running a real family business in the same spot in the same town for 71 years... and making some really good food.
From the cheeses to the sausage to the sandwiches, its amazing... and they're going regional folks, all the way down to Central Market in Dallas-Fort Worth.
Written by Lisanne Anderson, KTEN News | July 13, 2017
Source: http://www.kten.com/story/35464567/this-is-texoma-a-taste-of-little-italy